History
In 1995 Sports Floors, Inc. began with just two people. Committed to customer service and the very best in innovative athletic flooring, we have grown into the largest Connor Sports Flooring distributor in the Mid-South and the fastest growing in the country, covering Tennessee, Arkansas, Louisiana, and Mississippi. From our humble beginnings Sports Floors, Inc. outgrew the 3,000 sq. ft. facility it operated out of for 5 years, and on October 1st, 2009, moved into a brand new 8,400 sq. ft. building. The new headquarters houses all of the operations staff as well as a 1,500 sq. ft. Design Center. Sports Floors, Inc. now employs over 25 people and continues to grow with every year. Over the last 10 years Sports Floors, Inc. has been in the top 3 Connor distributors in the country, including number 1 in 2012.
Environmental
At Sports Floors, we understand the importance of taking care of our natural resources. This is one of the reasons that we are so proud of our partnership with Connor as a manufacturer. Nearly all of our maple floor systems can be specified with SmartWood hard maple flooring, which is harvested from managed forests. We also feature Rezill Pads made of recycled rubber which include Nike Grind resilient components comprised of millions of recycled athletic shoes. Each year Connor donates a portion of the proceeds of these sales to fund construction of new facilities in underserved communities.
Connor was the first MFMA mill to provide FSC certified flooring as established by the Rainforest Alliance to assure environmentally sound logging practices. Numerous Connor system components can also qualify for LEED credits as specified by the U.S. Green Building Council's rating system.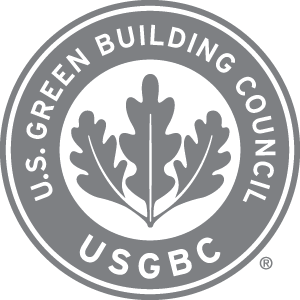 Staff
Bruce Gleneck – President
As President and Owner, Bruce was the co-founder of Sports Floors Inc. in 1995. He has over 28 years of experience in both the athletic flooring and finish industries. Bruce is one of the most knowledgeable wood floor experts in the country. He played basketball in his college days, and remains an avid fan not only of the game, but specifically the Memphis Grizzlies.
Clayton Chaney - Project Specialist/Senior Estimator
Clayton recently re-joined Sports Floors, during the summer of 2014, as the Project Specialist and Estimator having been the Project Manager several years prior. His previous experience with Sports Floors and extensive experience in general contracting and specialty construction services provides a good background for his estimating responsibilities. He is a graduate of The University of Memphis and currently lives in Cordova, TN with his wife, Missy.
Becky Hopper - Controller
Becky rejoined Sports Floors after a short hiatus in 2014. She has a degree in Accounting from the University of Memphis and more than twenty years experience in accounting for the construction industry. Becky resides in Memphis with her husband as well as her dog, Norman. She enjoys crafting, lunching, and spending time with her family.
Adam Exelbierd – Sales & Marketing
After painting numerous courts in 2016, Adam joined the Sports Floors Inc. team full time in 2017 and now works as the sales and marketing coordinator. His lifelong love for basketball and his passion for art make him a unique asset for our team! When not at work, you can usually find Adam on a Footgolf course or flying thru the FedEx Forum as an acrobatic-dunker for the Memphis Grizzlies!
Casey Lewis – Project Coordinator
Casey joined Sports Floors in 2017 as apart of the project management team. He has a degree from the University of Memphis in Sports Management and is responsible for the scheduling and coordination of all projects.
He currently resides in Cordova, TN.
Ken Mallett – Project Manager
Ken joined the Sports Floors Inc. team in early 2017 as Project Manager. He has spent the last 30 years in construction, primarily as Project Manager for large General Contractors across the country. Ken currently resides, with his wife, in North MS.
Jason Edwards - Project Facilitator
Jason joined Sports Floors during the summer of 2016 as a Project Manager. His extensive experience in the construction industry provides an excellent background for overseeing all of the new construction as well as renovation projects at Sports Floors. He is a graduate of Middle Tennessee State University and a Memphis native. Jason is a lifelong University of Memphis fan of both basketball and football. He also enjoys camping and fishing with his wife and dog, Coco.
Erin Jackson - Project Coordinator
Erin joined Sports Floors in 2019 as Project Coordinator. She has a degree in MIS from the University of Memphis. She's also the proud mother of a next-generation Tiger. Erin loves music, reading, watching sports, and drinking wine with friends, and is a longtime fan and supporter of the Memphis Tigers and Grizzlies. Erin currently lives in Memphis with her three rabbit babies.
Paul Clements - Artist
Paul started contracting full-time for Sports Floors in 2006. Born and raised in Memphis, he studied graphic design at the University of Memphis, European academic tradition at The Contemporary Realist Academy, and restructured realism at Ecole Albert Defois. Paul paints an average of 40 courts per year, from elementary schools to arenas, with a high level of respect for each customer's needs.